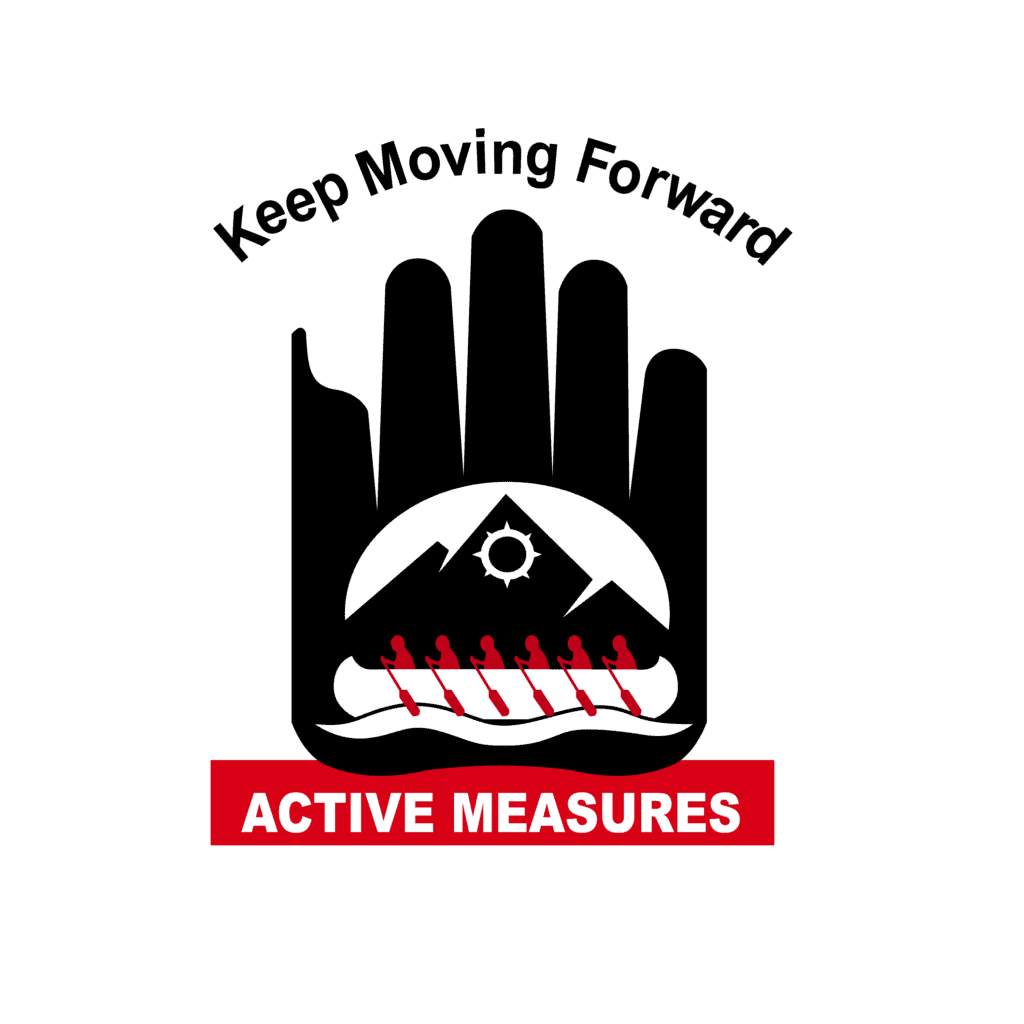 OVERVIEW OF THE PROGRAM
Active Measures is a three-phase training approach for adults that involves:
• Trauma recovery
• Upgrading
• Trades training
• Culture and language
Phase one: is trauma recover consisting of mental health and well-being information. In this phase participants will learn how both internal and external factors can affect the way they feel, behave, and react to certain life, family and work situations. In this phase participants will learn how to cope with and change how they think about intergenerational trauma in relation to the family dynamics, grief and loss, addictions, budgeting, anxiety and social anxiety.
Phase two: follows with trades training. The training consists of acquiring 12 trades tickets, academic assessments and the start of upgrading at the individual's current level.
Phase three: then follows with traditional harvesting of plants, roots, various sea food and the teachings of how to process and store each harvest. This phase includes teachings on both land and water. Throughout the ten-month program Haisla culture, language and history is taught by a graduate of the University of Northern BC Haisla Language program. Community knowledge keeps are called on for various specific teachings.
The ten-week program recognizes the usual calendar holidays and HNC office closures.
The next intake is September 12, 2023 and will run until June 30, 2024.
Due to the nature of the group, the number of participants is limited to ten.
Participants from other Nations are welcome to join with the financial support of their Nation for tuition and monthly living allowance expenses. Tuition covers the six-day cultural exchange trip, day trips to museums, materials, and supplies, breakfast/lunch, and outdoor education harvesting on the land and water.
Individuals are welcome to contact Liz Robinson to make an appointment to fill out their application.
An interview for information sharing will be set up upon receipt of a completed application.
Contacts for the Active Measures program are:
Liz Robinson
Active Measures Coordinator
Email: lrobinson@haisla.ca
Phone: 250-632-6151, Ext.223
Cell: 250-639-4004
or
Fran Smith
Interim Active Measures Assistant
Email: fsmith@haisla.ca
Phone: 250-632-6151, Ext. 224